Unforgettable days at Gitschberg Jochtal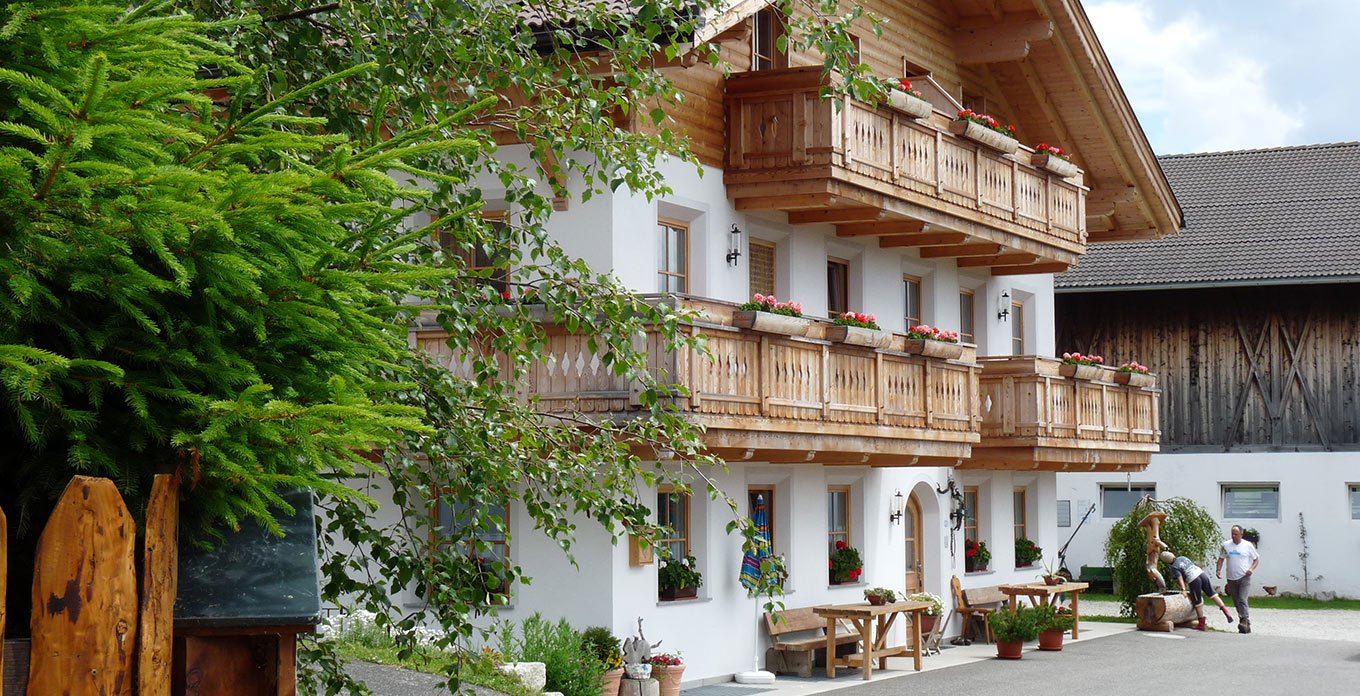 The Hinterlechner family look forward to welcoming you to their farm on the Walderhof above the Pustertal valley
The Walderhof Mühlbach/Meransen, high above the entrance to the legendary Pustertal, is a very special place for a holiday. Before you meet us in person, we would like to give you an impression of life on our farm, and open your eyes to the best of what a holiday on our farm can offer.

Our Walderhof farm – in a perfect location
The Walderhof is 1560 metres above the entrance to the Pustertal in the Meransen area of South Tyrol. Positioned in the triangle between Sterzing, Bruneck and Brixen, you get here by taking the turn off the E66 at Mühlbach in the direction of Meransen. Just a kilometre from Meransen, the Walderhof is a place with views into the Pustertal and up to the rocky towers of the Dolomites. It is just as you imagine any holiday in South Tyrol's mountains.
…feel at home and unwind ……
Future secured: Sustainable energy use meets Eco-friendly products
Wherever possible, we choose an environmentally friendly path. The electricity that lights up our home and powers everything comes directly from our very own photovoltaic system. It captures the sun's power and converts it into energy we use every day. But it's not just the sun that plays a part in our sustainable lifestyle. When temperatures drop, our own forest ensures we stay warm. Using wood from sustainable forestry, we heat our home, taking a stand against fossil fuels. This combination of self-generated energy and responsible resource usage illustrates that sustainable living can be both practical and efficient. We consciously embrace sustainable practices and products, firmly believing that each of us can make a difference.

What do we offer our guests?
Four generously furnished rooms, decorated in the typically quaint South Tyrolean style, are here for your holiday on the farm. From the balconies is a pristine view of the mountains and surrounding area, where there is always something special to see at any time of year. Two of our flats are built entirely out of timber, providing an atmosphere for absolute cut-off from the day-to-day. We are delighted to welcome children, who can discover life on a farm with us and enjoy the full range of activities on this impressive high-altitude farm.
Enjoy a holiday on the Walderhof and everything it has to offer
A holiday on the farm is never boring. It is not just on the farm in South Tyrol that there are many things to see and do. Most of all, it is the surrounding area that really makes an active and restorative holiday. Skiing, hiking, climbing, touring round the mountains on the many chair lifts or discovering this magnificent landscape by mountain bike: all this and more is on offer in the Pustertal region and the meadow zone of Gitschberg-Jochtal. And if you do not want to go off over the hills and far away, there is ample sunbathing to be enjoyed on our Walderhof, right on the sunny Meransen plateau.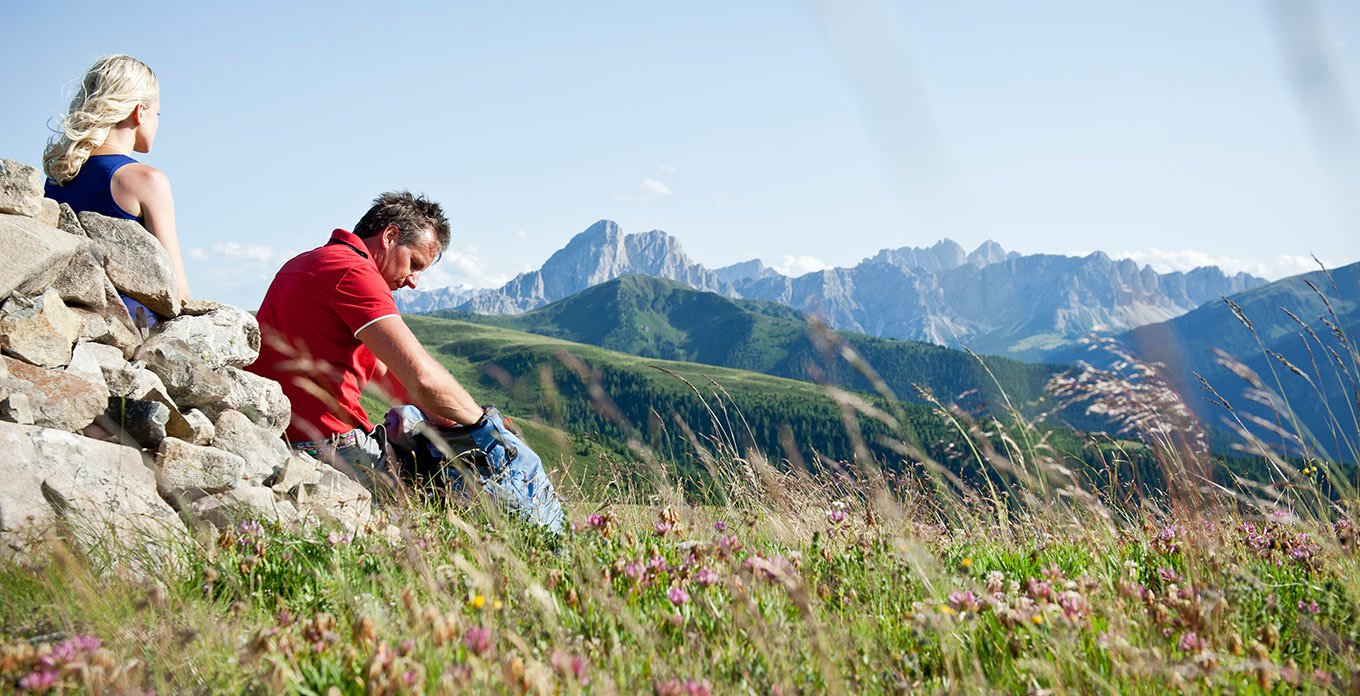 Want to find out more? Then please continue to browse the pages of our website for more information about a farm holiday on the Walderhof.
Here is your chance to book a relaxing and restorative holiday on the Walderhof high above the entrance to the Pustertal.
With best wishes
The Hinterlechner family