Your farm holiday in the meadow region Gitschberg-Jochtal
A holiday apartment on a farm is always a good choice when you like a holiday on a farm and want to enjoy the meadow region Gitschberg-Jochtal in the flesh. Couples with our without children discover the well known, the new, the relaxing and the exciting here at all times of year. For this reason alone is a Walderhof holiday with its four holiday apartments a place to come for your South Tyrol break, full of relaxing experiences in the Gitschberg-Jochtal meadow region.
What does the Gitschberg-Jochtal meadow region have to offer?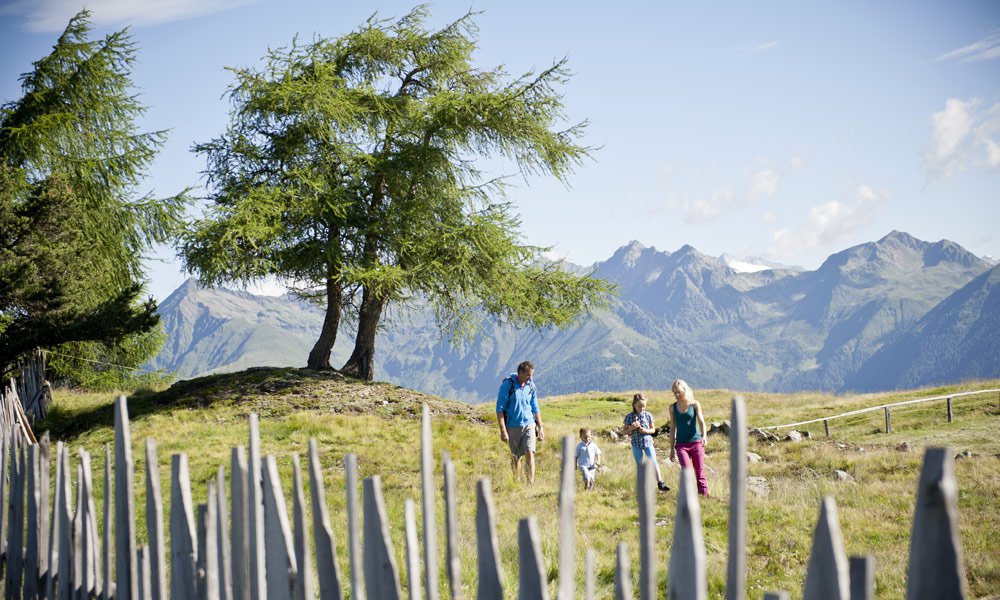 At the entrance to the Pustertal, but still officially in the Eisacktal, the skiing and meadow region Gitschberg-Jochtal is an almost perfect skiing, walking and activity area for the whole family. Right by the rocky Dolomites and still bedded into the succulent landscape with its broad alpine meadows, this region offers a restorative, sporty and relaxing place for a special holiday. And at any time of the year.
An idea of a perfect day on holiday at the Walderhof
Wake up refreshed in the morning to a gleaming blue sky; there is nothing like breakfast in this environment. And while you are still waking up, the children can enjoy the play area or, in winter, build a snowman right in front of the house. And then you might consider what you would like to do during the day ahead. Perhaps a walk of discovery around the meadow region Gitschberg-Jochtal, or by ski or mountain bike. Farther afield, you might take the car. A whole host of cable cars and chair lifts will take you up to peaks and down into the valley itself, where there are always South Tyrolean specialities waiting for you. Between September and February, you will come across special events as part of Törggelen, a local wine festival.
If walking and skiing do not appeal, why do not you spoil yourself in the quaint restaurants all over the place in the Gitschberg-Jochtal region? And if the weather turns to rain or storm, Schloss Rodenegg or the Alpinpool swimming pool complex might be worth a visit. And the interactive museum Lodenwelt is open to visitors throughout the year.
And then back home in the evening to the Walderhof, exhausted but full of new experiences to discuss over a glass of local wine.