Spring in South Tyrol mountains on the Walderhof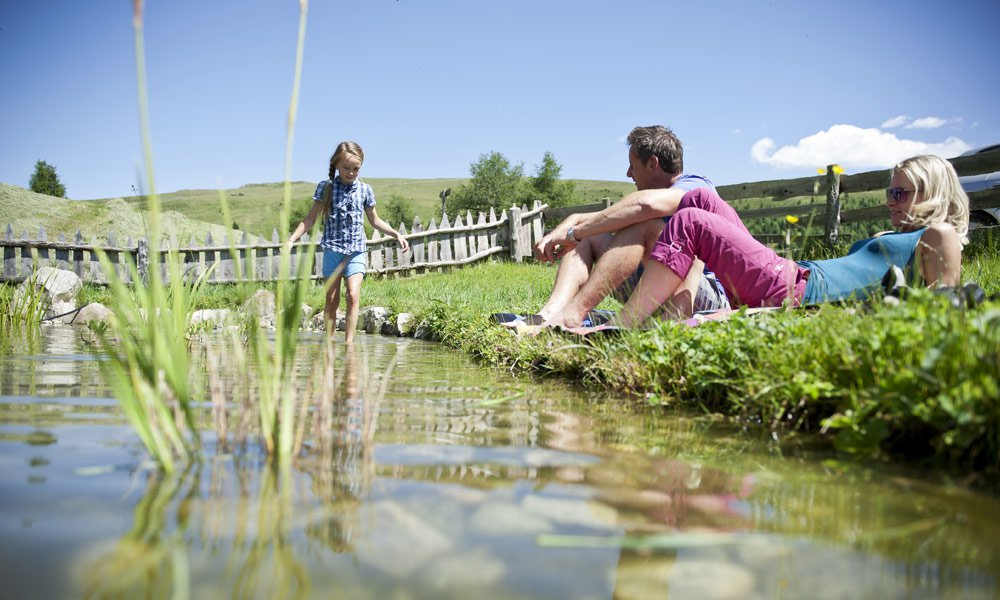 Winter has retreated to the summits and there is already a deep green in the meadows, and early blossom here and there heralding the coming spring. Down in the valley, birds tweet happily and the apple blossom turns the landscape into a sea of soft pink. And the farm is buzzing. The cows and their calves want to head out the fresh meadows, the hens cluck about the place and our cats and farm dog begin to enjoy a lot of attention. After a long winter, the sun's rays bring pleasure to all.
Calm enjoyment before a spectacular view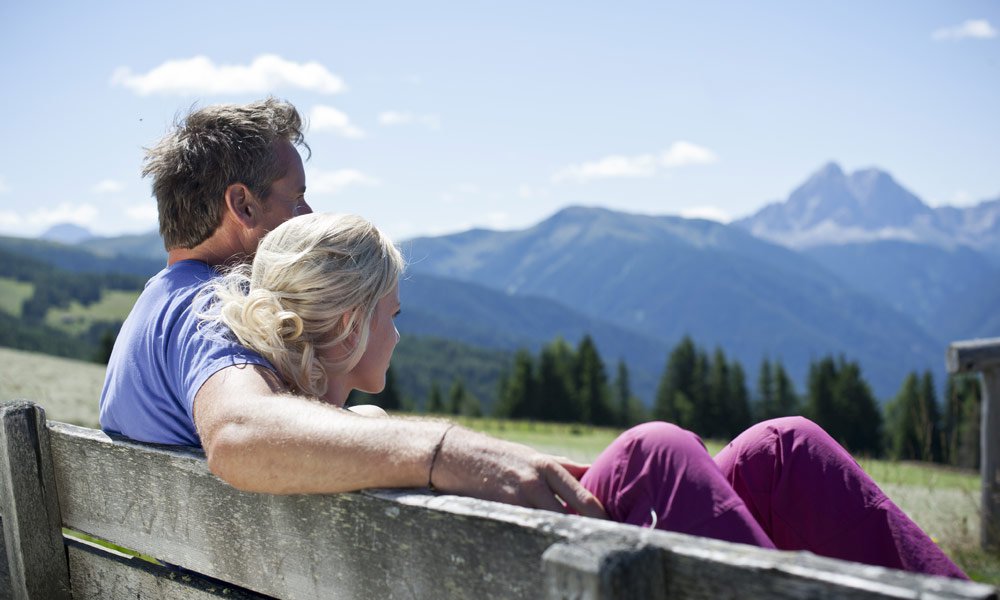 All guests who like to relax will find the Walderhof in Meransen the ideal place to stay. Surrounded by spectacular nature, this is the perfect opportunity to recharge the batteries. Enjoy your first sunbathing session of the year on the balcony or lying on the meadow below, and let your eyes wander into the distance over the peaks of the enchanting Dolomites.
A spring full of variety on a sunny plateau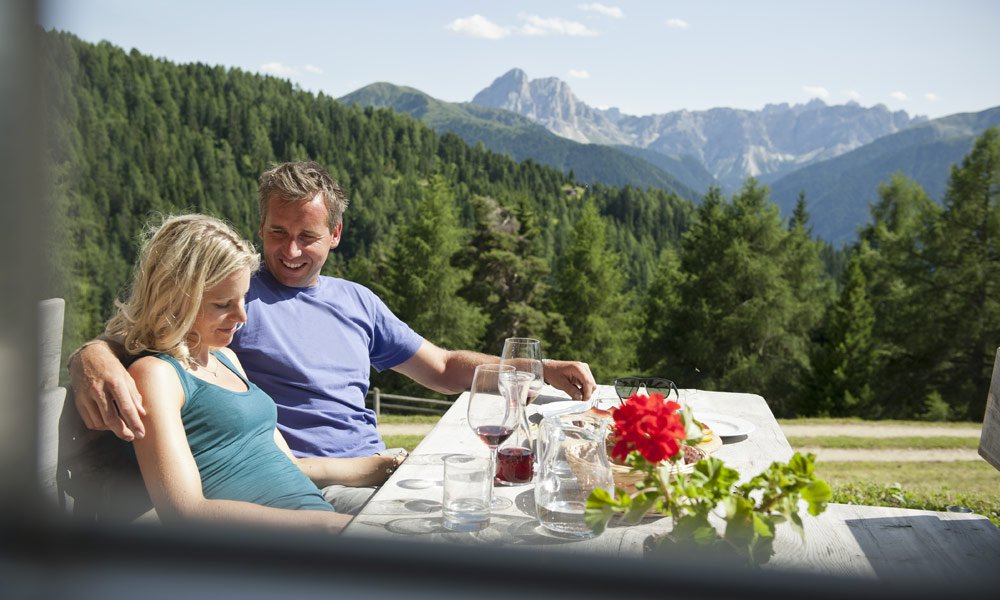 Our Walderhof is situated such that you can strike out on a walk right from your front door. This place is open to all walkers, whether they want to hike up to the surrounding peaks or enjoy a more leisurely walk over less demanding terrain. For both road and mountain bike riders, a number of fantastic trips begin similarly close to the farm. If you fancy going into town, Brixen, Bruneck or Sterzing are just a few minutes' drive away. Buy yourself a cappuccino and sit in the sun, or perhaps take a turn below the pergolas. And if you want an insider tip, just ask us here at the farm. We will be happy to help you organise something special. There is nothing to get in the way of days full of variety on holiday here in South Tyrol.