Autumn holiday in the Meransen walking region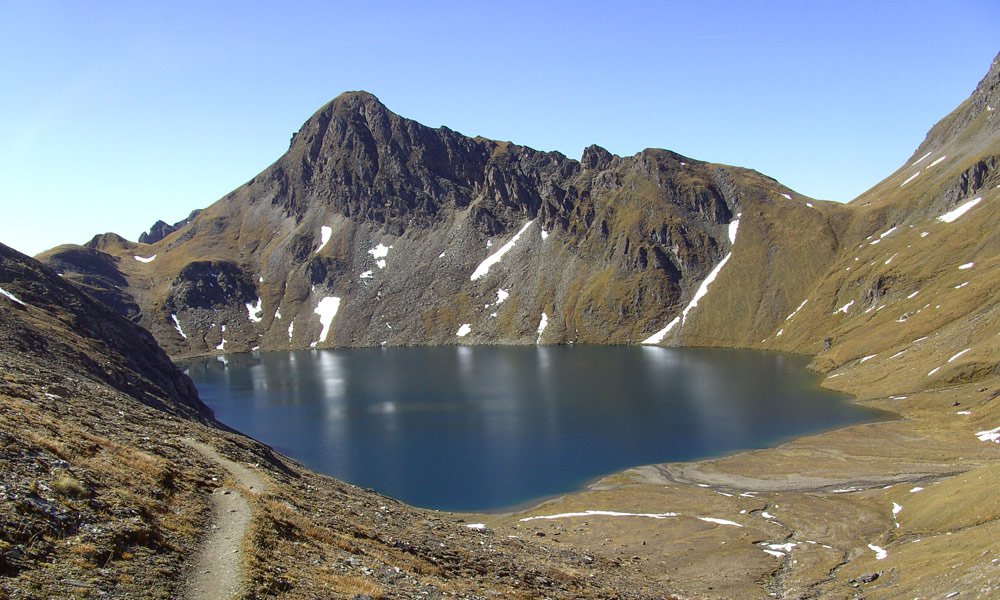 Meransen is on a superb sunny plateau at over 1400m, and offers both wonderful exposure to the sun and a fabulous array of places to hike. There is a heavenly view of the Dolomites in the distance, into the Eisecktal and then the Pustertal with its rich palette of autumn colours. You can begin walking at the farm, and from there explore the Gitschberg-Jochtal meadow region. The Almencard, a chairlift pass, allows you to travel up to the peaks around for a relaxed walk or more ambitious tour. We strongly recommend a climb up our local mountain. From the top, there is a 360-degree panoramic view of the over 500 peaks all around.
Traditions of a South Tyrolean autumn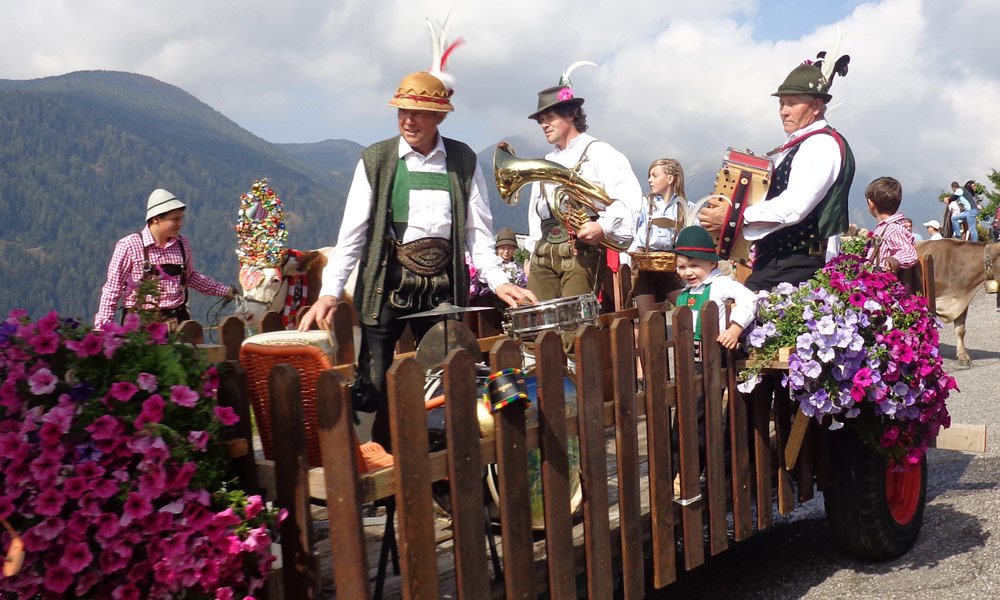 Probably the best-known tradition at this time of year is Törggelen, the local wine festival. Strike out on the Keschtnweg and stop by at a wine restaurant, where you can enjoy typical South Tyrolean dishes like barley soup, hunter's platter and, of course, our beloved Keschtn (chestnuts). And not to forget, of course, the most important thing: the season's new wine. Another tradition at this time of year is the Almabtriebe, the meadow drives. This is when the cows that have spent the summer on the high pastures are brought back to the farm for the winter, decorated all over and to the tune of jolly music.
Might there be a bit of South Tyrolean culture?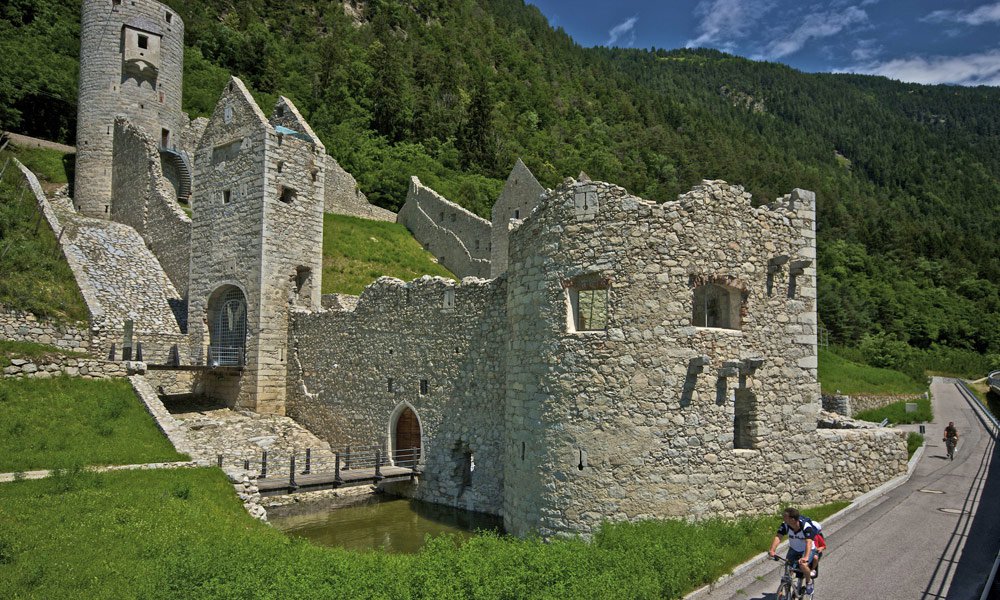 There is a variety of castles and stately homes to be discovered in Meransen. Schloss Rodenegg is not at all far from the Walderhof. Situated across the Rienzschlucht, a ravine, and known for being unconquerable, this fortification is impressive to both young and old. Another place worth a visit is the Mühlbacher Klause, the Volkskundemuseum in Dietenheim bei Bruneck, the Archäologiemuseum in Bozen with Ötzi, the mummy who emerged from the ice, or the botanical gardens at Schloss Trautmannsdorff near Meran.